Pre-order shipping approx late November 2020
2020 marks twenty years since Blueline Medic's first release. The young Melbourne band married introspective songwriting with unflinching energetic pop hooks. Now available digitally and with redux vinyl artwork on Hobbledehoy.
ORDER NOW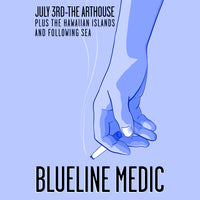 WHATS IN YOUR CLOSET?
We are collating previous posters and flyers for shows. If you have any that you would let us share, please get in touch.